Today sucks. The only thing good about it is that it's SAL day at my LNS. Unfortunately, tonight we will be saying goodbye to a dear friend, Jean, who is moving to El Paso. Boo hoo.
Here is where I am at with Prairie Schooler's Autumn Sampler.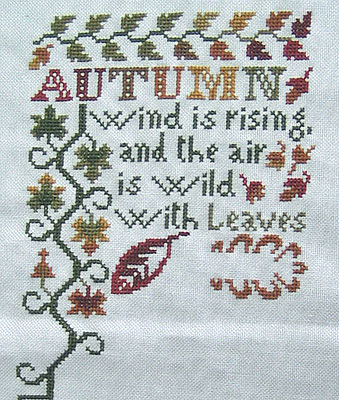 Other than that, work has been a bear, and I don't want to talk about it. I didn't sleep much last night and I am guessing that's the root of my foul mood today. Will come back when I don't feel like killing anyone!