Sorry I haven't posted. I'ts been really busy with Rosh HaShana in the middle of this week. I picked up a few framed pieces at my LNS - posting them here. Gotta run - more about my hectic life some other time!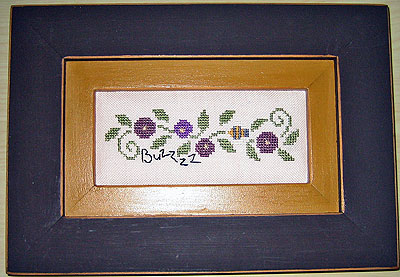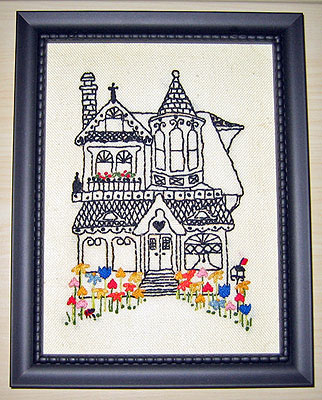 This last piece I stitched when I was 10-12. It is my first embroidery piece. It's probably the only piece I have from my childhood because I hung on to it. Don't know what my mother did to the others. There is one more framed piece that I took to my office before framing - will post later from there.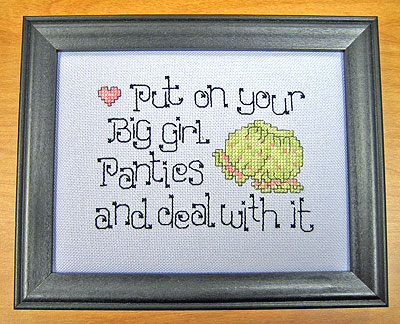 Well, here it is folks! Just the perfect piece to hang in my office!
Today's "Stitching Blogger's Question" was suggested by Bea (http://beastitching.blogspot.com") and is:

When you have almost finished a pattern and start thinking about the next one to stitch, how do you select it? (a list, most recent purchase, etc.)
I use three different methods. One, I DO have a list of patterns that I want to stitch simply because once I buy a new chart, and it disappears into my stash, it is hard for me to remember that I even have it, so a list helps tremendously. Another great thing about having a list is that you can evaluate several potential projects side by side and become very clear about which you really prefer over the other.
Two: Recent purchases, I find, have a high enthusiasm level attached to them which persists for quite a while, so it's not unusual for me to buy something and want to start on it right away, especially if it is a small to medium size piece and I can talk myself into believing that I will be able to finish it in a few days.
Three: Seasonal Stitching. This occurs when I want to stitch something for the upcoming season. PS 66 - Autumn Samplers, for instance, is NOT on my list and is not a recent purchase (actually, it is OOP) nevertheless, I came across it when I was looking for something "autumny" to stitch and the saying, the falling leaves, plus the squirrels all spoke to how I feel about the season, so I started it.